Året 1956 fortsatte og Roy vendte tilbage til studiet for at indspille sange til hans første album At The Rockhouse på SUN LP 1260. Albummet blev dog ikke udgivet før 1960, da havde Roy på det tidspunkt scoret sit første store hit med Only The Lonely på Monument Record Company.
Den 14. december indspillede Roy Sweet And Easy og Devil Doll, der blev sat sammen til singlen SUN 265, og udgivet i januar 1957. Det markerede et lille stilskift, der til dels skyldtes Sam Phillips producerassistent og teknikker Jack Clemment. Pladen havde fortjent at blive et hit, men kom ud på et tidspunkt hvor de fleste af SUN's ressourcer blev brugt på Jerry Lee Lewis og Johnny Cash. Devil Doll er måske den mest effektive ballade som Roy indspillede på SUN. For første gang blev der benyttet et kor. Koret bestod af gruppen The Roses, der stammede fra det sydvestlige Texas, og som blandt andet optrådte på adskillige af Buddy Hollys indspilninger.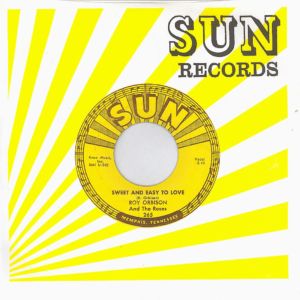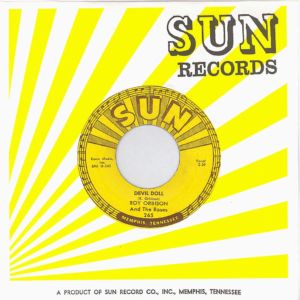 På trods af dette endte 1956 med at blive et nogenlunde år for Roy. Efter SUN 265 var blevet udgivet i begyndelsen af 1957, begyndte han dog at blive noget modløs. Det var hovedsageligt fordi han ikke kunne få SUN til at udgive det, han helst ville have på sin næste single. Roy tjente heller ikke mange penge i denne periode. Han har senere sagt omkring denne periode:
"…to be honest about Sam Phillips, he paid smaller royalties than anyone else, which coupled with the fact that nobody told me I should be collecting composer's royalties from B.M.I., meant that I was losing money."
Roy begyndte igen at spille til danseballer og aftensforestillinger. Efter et kort break vendte han dog tilbage til SUN studiet i Memphis. Her genoptog han sin sangskrivning og indspilninger. Under de mange sessioner indspillede han The Cause Of It All, som aldrig blev gjort færdig, og først opdaget og udsendt i midten af 70'erne. Fools Hall of Fame var en anden sang, han havde indspillet efter sit brud med SUN Records og resten af The Teen Kings. Den blev heller ikke udgivet på SUN i 50'erne, men blev brugt på et opsamlingsalbum i 70'erne. A True Love Goodbye, der var krediteret Roy Orbison og Norman Petty blev heller ikke færdiggjort. Der var dog to sange fra sessionen i august 1957, Chicken Hearted og I Like Love, der fandt vej til en single i december 1957, SUN 284.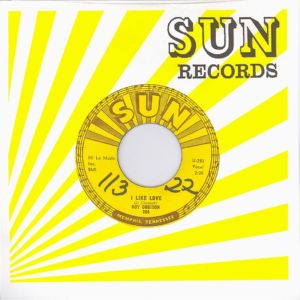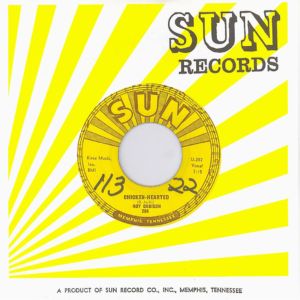 Det skulle vise sig at blive Roy's sidste single på SUN. I Like Love, der var en ganske god rocker af Jack Clemment fik pæne anmeldelser med på vejen. Mean Little Mama og Problem Child var fra samme session, og selvom Mean Little Mama er en af Roy's bedste rocksange, blev den ikke udsendt før den optrådte på et album i 60'erne. Problem Child forblev også i skuffen.
En anden vigtig hændelse, som for alvor ændrede Roy indtraf i 1957. Han giftede sig med Claudette, som han havde kendt siden sine unge år. De blev gift i Wink. Roy husker tilbage:
"But nothing happened till I met Claudette. I was doing a show of my own in a TV station in a town called Odessa. When the show was over I went around to the office for my mail and I saw this girl. Wow she was everything. I sort of gasped and said: 'Look what I found.' The bass player in the group I was working with took one look at her and said, 'Man, that's my bait for tonight.' But I really beat him to it, and Claudette and I married in 1957."